"That's why we can be so sure that every detail in our lives of love for God is worked into something good."
Romans 8:28 MSG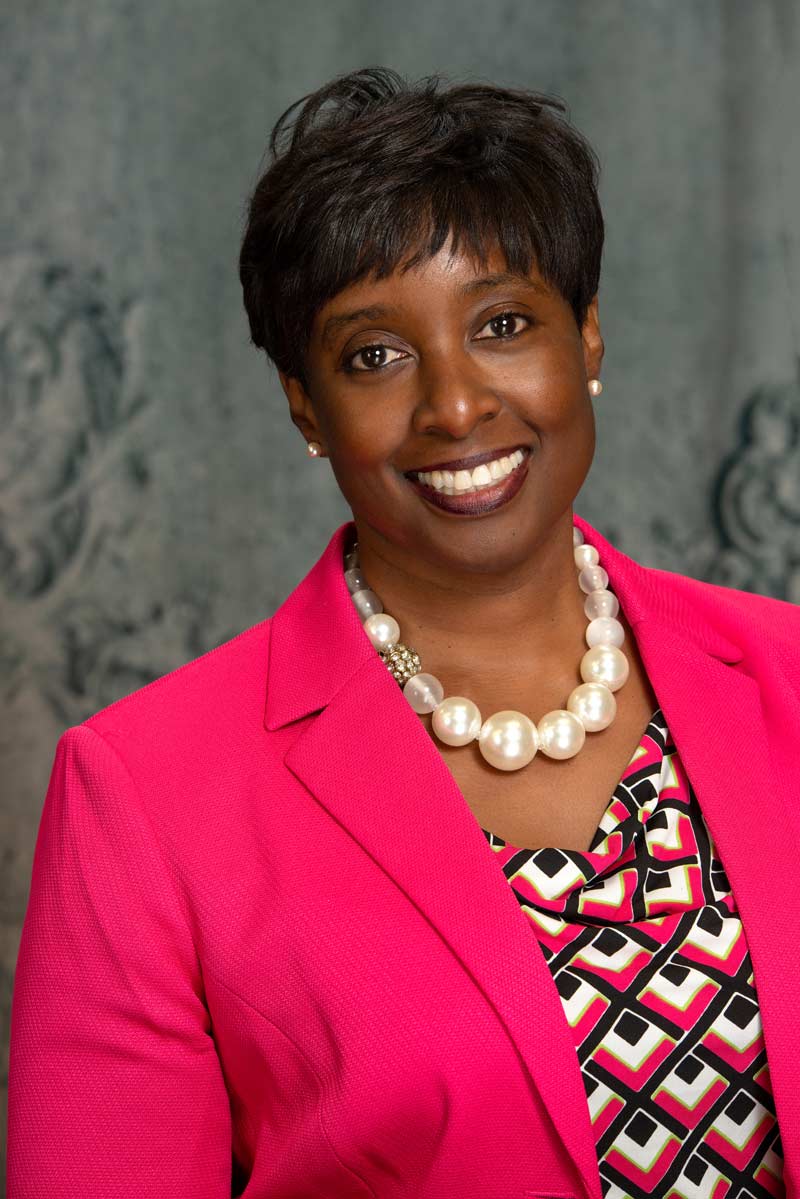 Rev. Dr. Aleze M. Fulbright is an ordained elder in The United Methodist Church who is a person of conviction in living a personal mission to encourage, equip, and empower all people to live on purpose and live out their God-giveness. Additionally, she enjoys fellowshipping with family and friends, while also connecting with community through her civic involvement and her membership in Alpha Kappa Alpha Sorority Incorporated.
Dr. Aleze is a native of Tulsa, Oklahoma. She graduated from Booker T. Washington High School and went on to Southwest Missouri State University in Springfield, Missouri to obtain a Bachelor of Science in Accounting. She received her Masters in Divinity from Brite Divinity School at Texas Christian University. She also earned a Doctor of Ministry in Pastoral Leadership from Houston Graduate School of Theology. Additionally, she is holds an Associate Certified Coach (ACC) credential through the International Coaching Federation, and membership with the National Association of Parliamentarians.
Dr. Aleze currently serves as a Conference Superintendent, in the Central and West Districts of the Indiana Conference of the United Methodist Church. Before entering full-time ministry in 2008, was the Assistant Controller for the United Way of Metropolitan Dallas, Inc. Prior to her current appointment of Conference (District) Superintendent, Aleze served as the Director of Leadership Development for the Indiana Conference, and in the North Texas Conference in a host of ministry settings, as the Associate Director of Leadership Development, the Associate Pastor at First United Methodist-Commerce and Campus Minister for Wesleyan Campus Ministry at Texas A&M University-Commerce.
She is a 2020 General and Jurisdictional Conference Delegate and the Indiana Conference Delegation's endorsed Episcopal Candidate for the North Central Jurisdiction of the United Methodist Church.
FAITH
We must be unapologetic regarding our proclamation of Jesus Christ's love and how that love is available because of Christ's sacrifice for us all.
FIRE
We must reclaim and rekindle the call for all persons, lay and clergy to greater service Christ and Christ's Church.
FOCUS
We must align our resources to the mission and vision, which helps to equip the local church for greater witness glocally (locally and globally). It is this focus which will help to guide us forward during the times of unknown and uncertainties.
FRUIT
When Jesus says, "I am the vine; you are the branches"(John 15:5), he reiterates that fruit is derived from humanity's relationship to God in Christ; the fruit is God's fruit. The need to produce fruit is inherent in the faith story and a responsibility of all believers. John 15:8 (CEB) states, "My Father is glorified when you produce much fruit and in this way prove that you are my disciples." Even John Wesley asked three questions of spiritual leaders: "Have they faith? Have they gifts? And Have they fruit?
As faithful followers of Jesus Christ, we must be those bearers of fruit, such as LOVE, HOPE, and JOY, while also bearing the fruit of attending to the least, lost, last, and voiceless to ensure there is lasting change in the world; it is in this that all will know that we are Christ's disciples.
Get to know Dr. Aleze Fulbright's story